The Prime Minister has announced additional economic benefits to help businesses in sectors hardest hit by the Corona Virus outbreak. These benefits are in addition to the total of €1.8 billion package announced earlier in the wake of the Coronavirus spread.
First measures
As soon as the first COVID-19 cases were reported in Malta, the government has immediately introduced measures to defer the payment of VAT, provisional taxes, employees' taxes and social security and maternity fund contributions due during March and April 2020. Another scheme announced by the government included a special grant intended at those who invested in teleworking equipment. Eligible applicants under the said scheme will benefit from a 45% refund of the expenses incurred by a company capped to the lower of €500 per contract employee or €4,000 per company.
Furthermore, the government has committed to guarantee an amount of up to €900 million in the form of bank guarantees against credit and loans to sustain business continuity. The government also announced that local banks will accept all requests for a three-month moratorium for personal and business loans.
Second round of measures
Measures which have been announced in the second round, and which have been retained in the new package are as follows: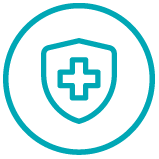 €350 payment to employers for every employee who had to go into quarantine because of the virus;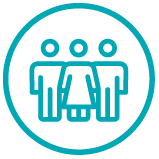 For those families with children who have both parents working in the private sector and cannot telework, the government will fund an additional two months of leave for one of the parents, which benefit shall amount to €800 per month;

All persons including disabled persons who lost their employment as from 9th March will benefit from a temporary increase in their benefit of up to €800 a month for a specified period;

Rent subsidies will also be increased for those whose employment was terminated.
New Measures
Through the new measures announced in the third package of economic benefits the government has further committed to:

Pay the equivalent of €800 salary to employers that were hardest hit for each employed person. A list of those businesses which fall under this category may be accessed through this ANNEX . Furthermore, employers are to contribute a further €400 per month per employee for those who earn more than €800;

Part-time employees will also receive a pro-rata salary based on a monthly pay of €500;

Other enterprises and self-employed persons which have experienced a decrease in trade will also benefit from a subsidy on wages of one day per week per employee, based on a salary of €800 per month. Gozitan businesses and self-employed will receive a two days' subsidy immediately. For a detailed list of companies or self-employed persons which fall under this category may be accessed through this ANNEX .
Assistance is subject to approval by Malta Enterprise.
We are here to help you
We will keep on publishing updates as soon as they are made public. In the meantime, you can get in touch with one of our experts, who will be able to discuss with you how the above measures will affect your organization and guide you accordingly.
Another good way to keep in touch with us is to subscribe to our newsletter using the dedicated link below.