Past Event:
Tuesday, September 14, 2021
In 2018, the S.L. 386.19 Companies Act (Register of Beneficial Owners) Regulations was enacted which obligated entities formed or registered in Malta to disclose its ultimate beneficial owners to the Registrar of Companies. The Regulations are applicable to entities formed in Malta under the Companies Act (Cap 386), continued in Malta in terms of the Continuation of Companies Regulations (S.L. 386.05) and companies formed and registered in Malta under the Merchant Shipping (Shipping Organisations – Private Companies) Regulations (S.L. 234.42). This session aims to provide guidance to these entities and those interested as to what constitutes an ultimate beneficial owner and therefore those who need to be reported, the obligations of the entities captured by the Regulations and the forms that need to be submitted to the Registrar. Furthermore, the powers of the Registrar will also be discussed. Various examples will be discussed during the sessions.
Start Time: September 14, 2021, 9:30 AM Malta Time (GMT+1)
End Time: September 14, 2021, 12:30 PM Malta Time (GMT+1)
Location Details: Online. A Microsoft Teams link will be sent to you following the registration. Kindly sign in at least 5 minutes before the beginning of the class.
Audience:
Company service providers
Company officials
Liquidators
Company owners
Training topics:
What is the Register of Beneficial Owners?
Who need to be reported?
What needs to be reported?
What are the obligations of a company?
Guidance to compile the forms.
The Powers of the Registrar and penalties
Simplifying the beneficial ownership rules through case studies.
Learning objectives:
Understanding the application of the Regulations
Understanding the implications of failing to adhere to the Regulations
Price: Euro 60 (incl. VAT).
Funding can be applied for from Jobsplus for Investment in Skills.
Contact: +356 2093 1810 / advance@mt.gt.com
For registration kindly send us an email on advance@mt.gt.com with your name and surname indicating the session/s you would like to apply for.
A certificate of completion and handouts will be provided to all participants following the completion of the training.
This event has been accredited with 3 hours of structured CPE qualifying under Core Development competency as per the Accountancy Board Accreditation Rules.
Your trainer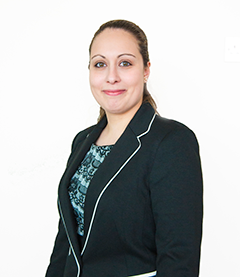 Manager | Compliance and Risk
Her main role is to ensure that the Firm is compliant with the Anti-money laundering and counter financing of terrorism regulations and also advises on matters related to this field.
Subscribe to receive upcoming events directly in your inbox