Friday, October 1, 2021
9:15 AM - 12:30 PM (W. Europe Standard Time)
The session will explore the laws underlying the three pillars of financial services clearly identifying the procedure to be followed in order for the different firms to obtain the required authorization.
Location Details: Online. A Microsoft Teams link will be sent to you following the registration. Kindly sign in at least 5 minutes before the beginning of the class.
Audience:
Lawyers and regulatory experts with an interest in MFSA's licensing process, practitioners from the financial services sector, in-house legal counsel or other internal functions of companies wishing to obtain a licence from MFSA, compliance professionals who wish to understand more about MFSA's licensing process.
Training topics:
- The three pillars of financial services and their legal framework:
Banks and Financial Institutions (FIs; PIs and PSPs; EMIs)
Investment Firms
Insurance Undertakings and Insurance Intermediaries
- The Authorisation Process
Preparatory work prior to submitting the application
Application process
Pre-commencement of business
- What constitutes a full application?
- Supervision following successful licensing
Learning objectives
Following the session, attendees will have a good understanding of the legal framework underlying the three pillars of financial services: banking, investments and insurance, which fall within MFSA's remit. The session will ultimately delve into the details on the procedure to be followed with MFSA.
Price: Euro 60 (incl. VAT). Payment details will be sent via email when the registration is completed.
Funding can be applied for from Jobsplus for Investment in Skills.
Contact: +356 2093 1810 / advance@mt.gt.com
For registration kindly send us an email on advance@mt.gt.com with your name and surname indicating the session/s you would like to apply for.
A certificate of completion and handouts will be provided to all participants following the completion of the training.
This event has been accredited with 3 hours of structured CPE qualifying under Core Development competency as per the Accountancy Board Accreditation Rules.
Your trainer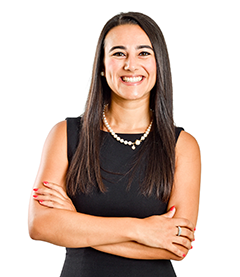 Senior Manager | Regulatory, corporate & financial services
Jessica joined Grant Thornton in 2015 focusing predominantly on the capital markets, fintech, digital assets, blockchain, innovation, financial services, corporate, trusts, compliance, capital markets, regulatory and licensing fields. She was responsible for the drafting of various contracts relating to the same areas, providing legal support for the set-up of various investment services vehicles, assisting with the drafting of public offering documentation, advising on corporate restructuring and regulatory compliance, drafting of license applications in the financial services sector, providing support of a legal and regulatory nature to licensed companies, carrying out legal and regulatory due diligence on regulated entities, and works alongside the tax and advisory teams providing legal input for projects and business plans.
Subscribe to receive upcoming events