Speakers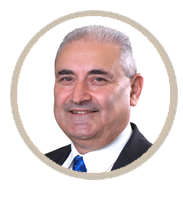 Mark Bugeja, Grant Thornton Malta | Managing Partner, Head of Assurance: Mark joined Grant Thornton's audit and investigations department in 1987 and was admitted partner in 1993. Mark specialises in auditing and has extensive experience of high-profile clients in Malta, Italy and other countries across a broad range of industrial and service sectors. His responsibilities include the audits of large international groups of companies. Amongst others, he is the partner in charge of the audit of a US subsidiary in Italy and has reviewed work performed for Grant Thornton offices in the United States relating to SOX 404 requirements and other assurance services.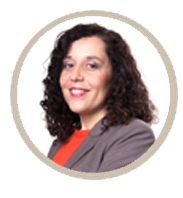 Oriana Abela, Grant Thornton Malta | Partner, Capital Markets: Oriana is a Partner at Grant Thornton engaged in the Transaction Advisory Services, a department specialising in corporate finance. Oriana specialises in the capital markets division, whereby she assists clients with the raising of debt and equity finance through the local capital market. She has taken a leading role in admitting clients to Prospects MTF, a multi-trading facility of the Malta Stock Exchange, whereby Oriana has raised a total of €36 million for eight clients over the past three years as well as the Institutional Financial Securities Market (IFSM), whereby she has raised a total of €10 million. Oriana has also continued to act as the official Corporate Advisor for such entities admitted on Prospects MTF and IFSM for a number of years following their admission. Oriana also heads local and cross-border vendor and buy-side due diligence assignments for clients operating in various sectors. She has also accumulated a wealth of experience assisting both local and international clients operating across various industries through the delivery of valuations, business plans, restructuring, projections and pension provision. Oriana also serves as a member of the ESEF Working Group within the Malta Institute of Accountants (MIA), in addition to sitting on the Professional Accountants in Business Committee.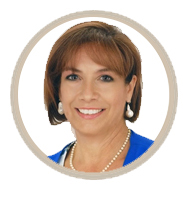 Professor Simone Borg LL.D, LL.M. (Int law), Ph.D (IMLI): Prof Borg Malta's Ambassador for Climate Action and chairs the National Climate Action Board. She is a resident academic at the University of Malta, a visiting lecturer at the IMO International Maritime Law Institute and has lectured at various Universities abroad. She is specialised in International law and policy relating to climate, ocean governance and biodiversity conservation. Prof Simone Borg chaired the Steering Committee for Malta's National Post COVID Strategy. She also occupied various other senior roles at governmental level and was the Occupational Health and Safety Authority's first Chairperson. Prof Borg started her career as a diplomat with the Ministry of Foreign Affairs and later headed the Legal and Multilateral Affairs department from 1992 to 2004 within the Ministry responsible for the Environment. During this time, she also drafted national environmental law and policy and was Malta's negotiator in various Environmental Multilateral Agreements and particularly in the climate change negotiations, where she is still very active as Malta's climate ambassador. She was also responsible for the transposition of the environmental acquis communautaire when Malta joined the European Union in 2004. In 2017, during Malta's tenure of the Presidency of the Council of the European Union, she chaired the EU working party on climate negotiations.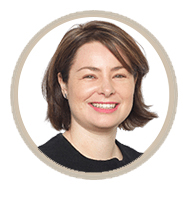 Catherine Duggan, Grant Thornton Ireland | Head of Sustainability, Financial Services Advisory: Catherine is a senior energy/sustainability specialist with 15 years global experience, who joined Grant Thornton in 2021 to lead the sustainability offering in Financial Services. Prior to joining the firm, she worked for 13 years with FTSE listed Tullow Oil, holding both technical and non-technical roles with responsibility for portfolio management, business performance and risk, working extensively with multidisciplinary teams and increasingly focusing on ESG issues.
She holds a Ph.D. in Geology from Trinity College Dublin, a science integral to the understanding of climate change, a Business Sustainability Management qualification from the Cambridge Institute for Sustainability Leadership and is a GRI certified sustainability professional. Catherine is skilled in sustainability, transitional risk, scenario planning and working cross functionally to deliver integrated products. In her most recent role, she led non-technical risk identification and mitigation strategies for multi million dollar investments in South America, embedding them into 'business as usual' operations. She is now applying her industry experience to the financial sector, with a particular focus on banking and the risks and opportunities the transition to a low carbon economy presents.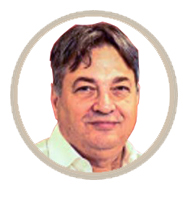 Ivri Verbin, Grant Thornton International | Co-chairman of the Global Sustainability Committee: Ivri is the Co-Chairman of the Global Sustainability Committee at Grant Thornton and the founder and CEO of Good Vision, a leading consulting firm for corporate responsibility planning and ESG management. A former advisor to Nobel Peace Prize winner Shimon Peres, Verbin has more than 20 years of proven experience in the corporate responsibility and ESG sector. He advises leading companies on their corporate responsibility practices and has authored two books on the subject.
As part of his role as Good Vision's CEO, Verbin advises prominent businesses on sustainability management and best practices. He regularly lectures on business and society, and writes extensively about business responsibility issues in professional media.
His areas of expertise include corporate social responsibility reporting practices and training; corporate governance and ethical codes; carbon footprint calculations; community development; environmental and sustainability best practices and more.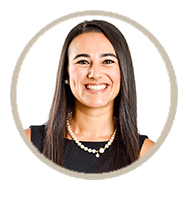 Jessica Borg, Grant Thornton Malta | Senior Manager, Regulatory, Corporate and Financial Services: Jessica joined Grant Thornton in 2015 focusing predominantly on the capital markets, fintech, digital assets, blockchain, innovation, financial services, corporate, trusts, compliance, capital markets, regulatory and licensing fields. She was responsible for the drafting of various contracts relating to the same areas, providing legal support for the set-up of various investment services vehicles, assisting with the drafting of public offering documentation, advising on corporate restructuring and regulatory compliance, drafting of license applications in the financial services sector, providing support of a legal and regulatory nature to licensed companies, carrying out legal and regulatory due diligence on regulated entities, and works alongside the tax and advisory teams providing legal input for projects and business plans.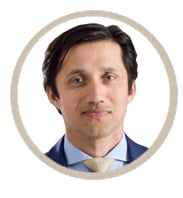 Nikhil Patil, GO plc | Group CEO: Nikhil is a seasoned professional with over 20 years' experience in mergers & acquisitions, strategy and operations in TMT industry. Currently Group CEO at GO plc, a quad-play communications operator in Malta & Cyprus. He is actively involved at Board level in Cablenet in Cyprus and BMITT in Malta, both of which are part of the GO Group. Before joining GO, Nikhil was responsible for the creation of Malta Properties Company p.l.c., today one of the largest publicly listed real estate companies in Malta, where he served as CEO until 2018. Prior to this, he held senior positions, with Interoute, EIT, Dubai Holdings and Marakon Associates. He has a Bachelor's degree in Mechanical Engineering from the University of Mumbai, India, a Master's degree in Industrial Engineering from Georgia Institute of Technology and an MBA from IMD, Switzerland. Mr. Patil is a Charter Financial Analyst (CFA).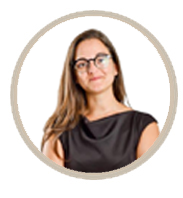 Francesca Vella, Grant Thornton Malta | Manager, Sustainability Services: Francesca is a Manager with Grant Thornton's Advisory team, with a specialisation in Economic Advisory and Sustainability Services. She has been with the firm for seven years, including a two-year placement in Grant Thornton's Dublin office.​ During her career, Francesca has provided a range of economic research and advisory services to both government and industry including market and policy analyses; cost benefit analyses and feasibility studies; economic impact assessments; advocacy reporting; evaluations; strategy and policy development; and non-financial reporting. Francesca holds a Bachelor of Science (Hons) degree in Economics and Management from the London School of Economics and Political Sciences and is a certified PRINCE2 Practitioner. Francesca is a fellow of the Royal Statistical Society and Member of the Malta Chamber.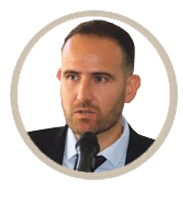 Joseph Darmanin, Malta Development Bank | Chief Business Development Officer: Joseph is Chief Business Development Officer at the Malta Development Bank. He is responsible for the overall business strategy and the development of new financial products and business opportunities. He also leads the communications and public relations function of the Bank as well as the research function and European affairs and financial instruments. Prior to joining the MDB, Mr Darmanin was a senior economist in the Governor's Office of the Central Bank of Malta where he was actively involved in the preparatory work for the establishment of the Malta Development Bank which included a comprehensive study on market failures in Malta's banking system and further research in preparation for the negotiations with the EU Commission for the setting up of a development bank in Malta.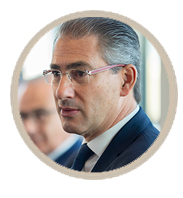 David Xuereb, Strategic Advisor to the Malta ESG Alliance: David Xuereb is an architect and a graduate of the University of Malta and various universities within the UK. Perit Xuereb has led established professional services companies and has been trusted with major projects both in Malta and abroad. Over the years, he has also been highly active in the areas of sustainable design and the green economy and has taught and been asked to give presentations at several universities and institutions, with a particular focus on sustainability, the environment and climate change. David was the President of The Malta Chamber of Commerce, Enterprise and Industry until March 2021 and is today active in transformative impact in ESG, decarbonisation and mitigation to climate change.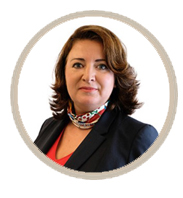 Andia Shtepani, Grant Thornton Luxembourg | Partner, Business Advisory & EU Institutions: Andia has 19 years' experience in Financial Services amongst which 6 years related to Valuation Senior Roles in Luxembourg Financial Firms. She has been responsible for the Valuation and Pricing Team at Grant Thornton Luxembourg, serving more than 100 clients. She has experience in valuation of banks, private equity, start-up, venture cap, real estate, collateral valuation mortgage pools. Andia has been involved in numerous valuation engagements including fair value of equity held as collateral in distressed groups. This included distressed real estate groups, residential mortgage pools, but not limited to. Andia has played several senior roles for different global companies in front, middle and back office. Prior experiences include COO and conducting officer in charge of operations Risk and Valuations for an Alternative Asset Manager. Her expertise extends from Valuation to M&A, Structure Finance and Equity/Debt Capital markets. She has a previous experience at Mazars as Director of EU Institutions and Corporate Finance & Valuations and joined Grant Thornton Luxembourg in 2018.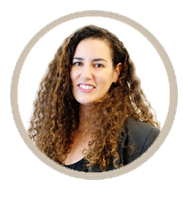 Fani Xiloury, Grant Thornton Luxembourg | Head of Sustainability Services & Impact Reporting: Fani started her career in sustainability advisory in 2012 and her expertise lies in the broader sustainability agenda. Prior to joining Grant Thornton in 2020, she worked for consulting firms such as Sustainable Development Ltd., Centre for Sustainability & Excellence (CSE), Sustainability Knowledge Group (SKG) and AIPHORIA Consulting as well as a freelancer. Fani specialises in sustainability consulting and reporting, strategy implementation and impact management. She is experienced in providing effective advisory services to companies that uphold sustainability principles and practically create positive business impact. She supports businesses to make the necessary transitional steps, strengthen their sustainability performance and achieve competitive advantage in the sector they operate.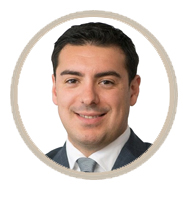 Steve Ellul, Financial Consultant: Steve is a chartered financial analyst, a financial consultant and a director at the Malta Development Bank. He led the asset management team of Malta's largest manco with multi-asset and discretionary investment management on global portfolios for both institutional and HNW investors. He is presently a government advisor on matters relating to enterprise and sustainable financing and a visiting finance lecturer at the University of Malta.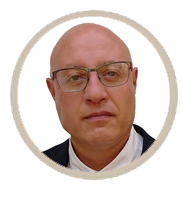 Ing. Joseph Restall, Corinthia Group | Senior Head of Engineering, Technical Services and Sustainability: Joseph is a mechanical engineer with a combined 35 years experience in the Hospitality, Manufacturing and Power Generation fields. In the last 15 years Sustainability has been one of his main areas of focus. In 2008 he was appointed to the National Advisory committee for the Strategy for Mitigation on Climate Change where he contributed to the Demand Management and Renewable Energy sections. He has worked on numerous projects such as the project to render Saint Vincent de Paule Residential care home carbon neutral. In 2010 he was appointed advisor on Energy and Sustainability to the MHRA and continues in that role till today.
He developed the BEST Project which intended to provide a tool to the Hotel industry to measure their sustainability energy parameters and provided benchmarking and best practice to assist with improvement. During his tenure with Hilton Malta, he received various national and international awards in Sustainability. Currently is the Senior Head of Engineering, Technical Services and Sustainability within the Corinthia Group.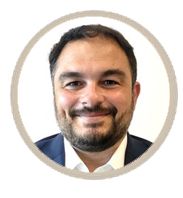 Matthew Swain, APS Bank | Senior ESG Manager: Matthew joined APS Bank in the Summer of 2022. Prior to this, Matthew spent 17 years in London working with HSBC Bank. He undertook a series of roles in Commercial and Corporate banking as well as a 2 year stint in Birmingham where he was a Credit Risk Manager during the credit crunch. He specialised in renewable energy lending during his time in Credit Risk and was later appointed as Global Sustainability Risk Manager. This was a formative role where he worked on both developing Sustainability Risk policy as well as assessing environmental and social impacts of large scale financing project across HSBC's global businesses. His last role in the UK before returning to Malta was as Senior Sustainability Manager working on the low carbon transition strategy for HSBC UK.
Programme - Giardini Lambrosa, Rabat
08:30 Registration
09:00 Welcome speech
Mark Bugeja, Grant Thornton Malta, Managing Partner
Prof. Simone Borg, Malta Ambassador, Climate Change
09:30 Clearing the air on sustainability – Introduction on sustainability and benefits associated with making the change:
Francesca Vella, Grant Thornton Malta, Manager, Sustainability Services
10:00 What really matters – Understanding material impacts of an organisation
Catherine Duggan, Grant Thornton Ireland, Head of Sustainability, Financial Services Advisory
10:30 Networking break
10:45 Starting the journey – Gap analysis and collecting information to get started
Ivri Verbin, Grant Thornton International, Co-chairman of the Global Sustainability Committee
11:15 Communicating the change – How an integrated report might look
Andia Shtepani, Grant Thornton Luxembourg, Partner, Business Advisory and EU Institutions
Fani Xylouri, Grant Thornton Luxembourg, Head of Sustainability Services and Impact reporting
11:45 Networking break
12:00 Panel | Reporting and monitoring
Jessica Borg, Grant Thornton Malta, Senior Manager, Regulatory, corporate and financial services
Joe Restall, Corinthia Group, Senior Head of Engineering, Technical Services and Sustainability
Catherine Duggan, Grant Thornton Ireland, Head of Sustainability, Financial Services Advisory
David Xuereb, Strategic Advisor to the Malta ESG Alliance
Ivri Verbin, Grant Thornton International, Co-Chairman of the Global Sustainability Committee
12:45 Panel | Financing the change
Oriana Abela, Grant Thornton Malta, Partner, Capital Markets
Matthew Swain, APS Bank, Senior ESG Manager
Andia Shtepani, Grant Thornton Luxembourg, Partner, Business Advisory and EU Institutions
Steve Ellul, Financial Consultant
Nikhil Patil, GO plc, Group CEO
Joseph Darmanin, Malta Development Bank, Chief Business Development Officer
13:30 Networking lunch
This event has been accredited with 4 hours of structured CPE qualifying under Core Development competency as per the Accountancy Board Accreditation Rules. A certificate of completion and proof of attendance will be provided to all participants following the completion of the training.