The event is not active anymore.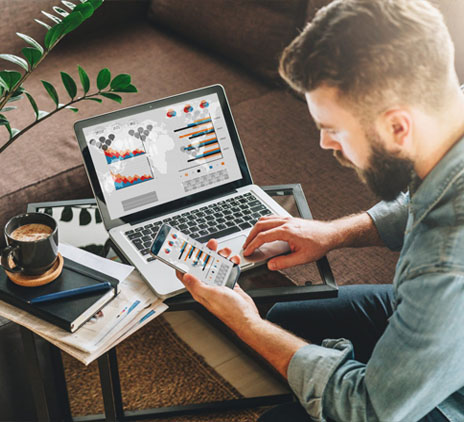 This training session covers from strategy and content creation to best practices for Facebook, Instagram, Twitter, and LinkedIn. You will learn how to create a digital marketing strategy and monitor your campaigns' performance as well as recognising fake influencers.
During the lecture, a number of case studies will also be presented in order to show how successful brands generate interaction through engaging content and strategies.
Start Time: March 26, 2020 9:15 AM Malta Time (GMT+1)
End Time: March 26, 2020 12:30 PM Malta Time (GMT+1)
Location Details: Online. A Microsoft Teams link will be sent to you following the registration. Kindly sign in at least 5 minutes before the beginning of the class.
Audience: Entrepreneurs and marketing professionals.
Price: Euro 75 (incl. VAT). Payment details will be sent via email when the registration is completed.
Contact: +356 2093 1810 / advance@mt.gt.com
9:15 - 10:30 am: Finding your Strategy
Creating a digital marketing strategy:
How to select the correct digital tools and establish your communication objectives.
Finding and keeping your audience engaged:
The use of digital marketing personas and the creation of engaging content.
The digital marketing mix:
How to use social media, corporate websites, newsletters and news portals to deploy an effective campaign.
Establishing key performance indicators:
Understanding the metrics to measure the success of your campaign.
10:30 – 10:45 am: break
10:45 – 12:25 pm: Your Strategy in Action
Facebook:
Expanding the reach of organic posts;
Advert creation;
Understanding insights;
The importance of Facebook pixel and how to install it on your website.
LinkedIn:
Creating content for a professional network.
Twitter:
Post creation: the 280 limit.
Instagram:
Recognising and choosing genuine influencers;
How to create an eye-catching and attractive photo wall.
12:25 - 12:30 pm: Question Time
A certificate of completion and handouts will be provided to all participants following the completion of the training.
This event has been accredited with 3 hours of structured CPE qualifying under Professional Development competency as per the Accountancy Board Accreditation Rules.
Fabio Giangolini
Fabio is a Marketing graduate from the Sapienza University of Rome, and has a Masters in Marketing from MELIUSform Business School of Rome. With over fifteen years of experience in marketing, public relations and journalism, he has worked as the marketing manager of two of the biggest casinos in Malta, and as a marketing and PR consultant for international and local companies, including Facebook, ICERTIAS, and Western Union Business Solutions. Journalism is another one of Fabio' s specializations. Some of his articles have been included in the library of the Centre for Advanced Defence Studies of the Italian Ministry of Defence. He has also worked as a local producer for BBC, NHK Japan, RAI News 24, RAI TG2, RAI3 and Avvenire, helping their foreign correspondents to research their stories.
The social media masterclass
Grant Thornton Malta
Fort Business Centre, Level 2
Triq L-Intornjatur, Zone 1
Central Business District
Birkirkara CBD1050
Malta
Tel: +356 2093 1810
Contact: