Tuesday, November 9, 2021
9:00 AM - 12:00 PM (W. Europe Standard Time)
Rank does not confer privilege or give power. It imposes responsibility. Directors occupy a fundamental role when it comes to the corporate world. The law establishes that directors are entrusted with the management and administration of a company. In virtue of the said trust, it also bestows extensive responsibilities upon directors.
If a company is also subject to corporate governance rules emanating from rulebooks aside from the general law, then it will also be important for directors serving on the board of such companies to ensure adherence to such rules as well. This is particularly important for listed and regulated companies.
Start Time: November 9, 2021 9:00 AM Malta Time (GMT+1)
End Time: November 9, 2021 12:00 PM Malta Time (GMT+1)
Location Details: Online. A Microsoft Teams link will be sent to you following the registration. Kindly sign in at least 5 minutes before the beginning of the class.
Training topics:
- Directors: types, appointment, qualifications and disqualification;
- Duties and liabilities;
- A focus on directors of listed and regulated entities;
- Good corporate governance.
Learning objectives
- Understanding the role of directors, including executive and non-executive roles;
- Appreciating the level of responsibility associated with the position of a director;
- Understanding the liability that may attach to the role;
- Gaining knowledge on corporate governance.
Price: Euro 60 (incl. VAT). Payment details will be sent via email when the registration is completed.
Funding can be applied for from Jobsplus for Investment in Skills.
Contact: +356 2093 1810 / advance@mt.gt.com
For registration kindly send us an email on advance@mt.gt.com with your name and surname indicating the session/s you would like to apply for.
A certificate of completion and handouts will be provided to all participants following the completion of the training.
This event has been accredited with 3 hours of structured CPE qualifying under the Core development competency as per the Accountancy Board Accreditation Rules.
Your trainer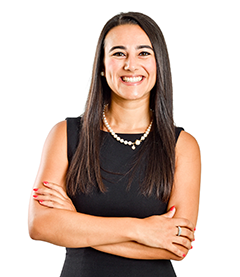 Senior Manager | Regulatory, corporate & financial services
Jessica joined Grant Thornton in 2015 focusing predominantly on the capital markets, fintech, digital assets, blockchain, innovation, financial services, corporate, trusts, compliance, capital markets, regulatory and licensing fields. She was responsible for the drafting of various contracts relating to the same areas, providing legal support for the set-up of various investment services vehicles, assisting with the drafting of public offering documentation, advising on corporate restructuring and regulatory compliance, drafting of license applications in the financial services sector, providing support of a legal and regulatory nature to licensed companies, carrying out legal and regulatory due diligence on regulated entities, and works alongside the tax and advisory teams providing legal input for projects and business plans.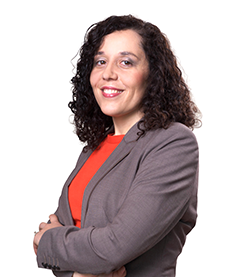 Partner | Capital Markets
Oriana leads the capital markets division within the advisory practice whereby she assists clients with the raising of debt and equity finance through the local capital market. She has taken a leading role in admitting clients to Prospects MTF, a multi-trading facility of the Malta Stock Exchange, whereby Oriana has raised a total of €36 million for eight clients over the past three years. Oriana also heads local and cross border vendor and buy-side due diligence assignments for clients operating in various sectors. Oriana has also accumulated a wealth of experience assisting both local and international clients operating across various industries through the delivery of valuations, business plans, restructuring, projections and pension provision.
Subscribe to receive upcoming events